Staff
Lamar Gardere, BS, MSCS
Executive Director
Lamar Gardere is Executive Director. Lamar is responsible for guiding The Data Center's mission of democratizing data into realistic action, ensuring quality standards and the ongoing impact of the organization. In addition, he is responsible for leading The Data Center's ongoing efforts to transform local culture to one that embraces data as an intrinsic component of sound decisionmaking.
---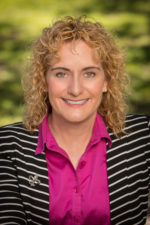 Allison Plyer, BA, MBA, ScD
Chief Demographer
Allison Plyer is Chief Demographer. Dr. Plyer is co-author of Pandemic to Prosperity, developed in collaboration with National Conference on Citizenship, to track the impact and ongoing recovery from the COVID health and economic crises. And Dr. Plyer is co-author of The New Orleans Prosperity Index which examines the extent to which economic outcomes have improved for Black New Orleanians since the end of the Civil Rights era.
---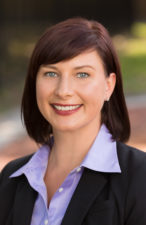 Dabne Whitemore, BA, MA
Development and Finance Director
Dabne Whitemore is Development and Finance Director. Dabne provides day-to-day leadership of internal operations to help staff and board sustainably deliver on high impact goals. This is realized by overseeing systems of fund development, fiscal management, technology infrastructure, emergency management, and risk management.
---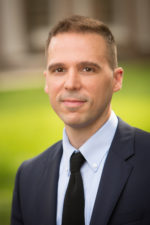 Robert Habans, PhD
Economist
Dr. Robert Habans is The Data Center's Economist. As the organization's lead expert on local and regional economic analysis, Dr. Habans is primarily responsible for developing and conducting research projects that focus on economic development and workforce development, water management and coastal resilience, inclusive economic growth, and related topics.
---

Jenna Losh, BS, MA
Senior Data Analyst
Jenna Losh is a Senior Data Analyst at The Data Center. Jenna's skills include statistical and predictive modeling and optimization.
---
Katrina Andry, BA, MFA
Project and Publications Manager
Katrina Andry is Project and Publication Manager. Katrina ensures smooth execution of projects and initiatives from beginning to end by providing daily support, as well as continuous quality assurance and improvements.
---
Donald J Asay Jr., BA, MA
Program Manager
Don Asay is The Data Center's Program Manager. Don provides day-to-day management of youth-related data and analysis and oversees the administration of the IMPACT Fellowship: Improving Measures & Practices through Action, Coaching, and Training.
---
Cody Brumfield, BA
Web Developer
Cody Brumfield is The Data Center's Web Developer. Cody is responsible for web-based products and initiatives ensuring robust functionality that can communicate complex information in interesting, intuitive, and relevant ways.
---
Thomas Wilson
Data Warehouse Manager
Thomas Wilson is the Data Warehouse Manager for The Data Center. Thomas is responsible for the full range of database requirements, including implementation and maintenance of data warehouse environments, extraction and ETL tools, and reporting documentation.
---
Consultants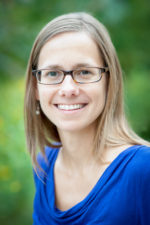 Elaine Ortiz, BA, MS
Elaine Ortiz is a consultant for The Data Center. Elaine is expert in economic and demographic data for applied research to support informed decisionmaking and more resilient communities.
---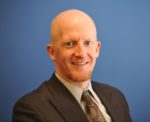 Jake Cowan, BS, MPA
Jake Cowan is a consultant for The Data Center. Jake has nearly 15 years of experience as an analyst, manager and leader in the nonprofit and public sectors.
---
Amy Teller, PhD
Dr. Amy Teller is a consultant at The Data Center. Dr. Teller specializes in research of water management, coastal restoration, and climate adaptation with an equity and inclusion lens.
---